Introduction to the Orcha digital academy
Liz Ashall Payne, CEO at Orcha Health, introduces the digital academy, a free online training course to give you the skills to build digital health into your everyday practice. The foundation courses have been designed for all health and care professionals, to give an introduction to digital health and the core building blocks of knowledge. Each course is made up of a series of short videos.
Foundation module 1: an introduction to digital health
Foundation module 2: the importance of prescribing digital health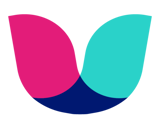 F2.2 Recommending digital health technologies
Learn and understand the different approaches to recommending, or even prescribing digital health technologies to patients.